What I'm loving this Wednesday!
I'm loving that there is a chance of SNOW tomorrow! Seriously, I turn into a little kid when it snows!
I'm loving our new area rug in our living room. I think Cooper loves it too because now he has a soft place to scoot and practice rolling over.
I'm loving that some days (like today) we stay in our PJ's, do laundry, watch Sprout and snuggle...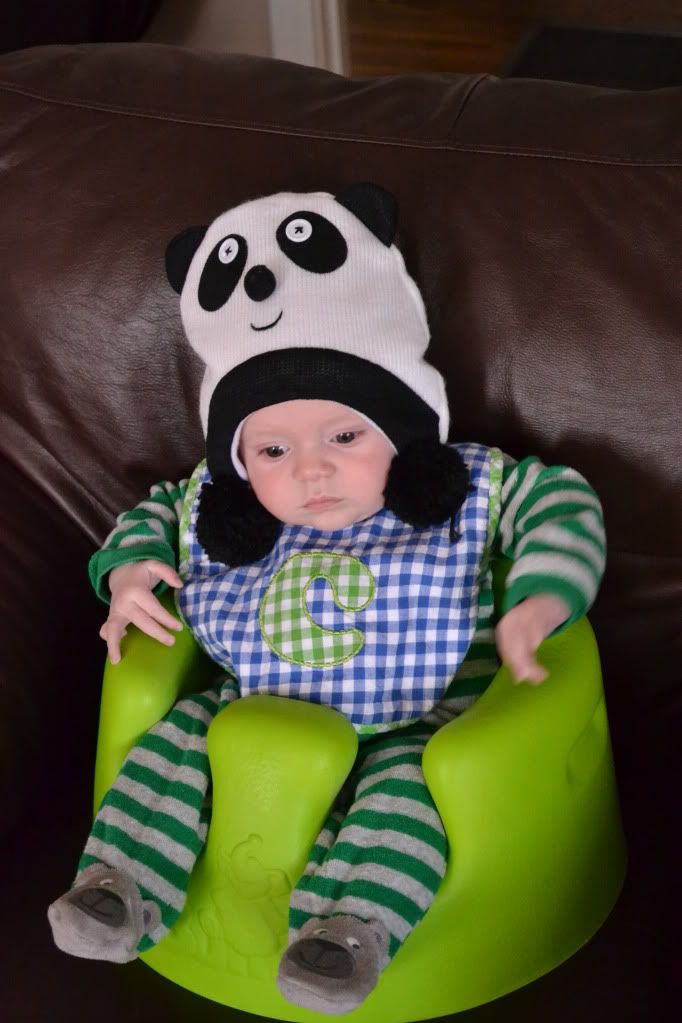 Of course, other days Cooper gets all spiffy in his overalls and new shoes and we go fun places!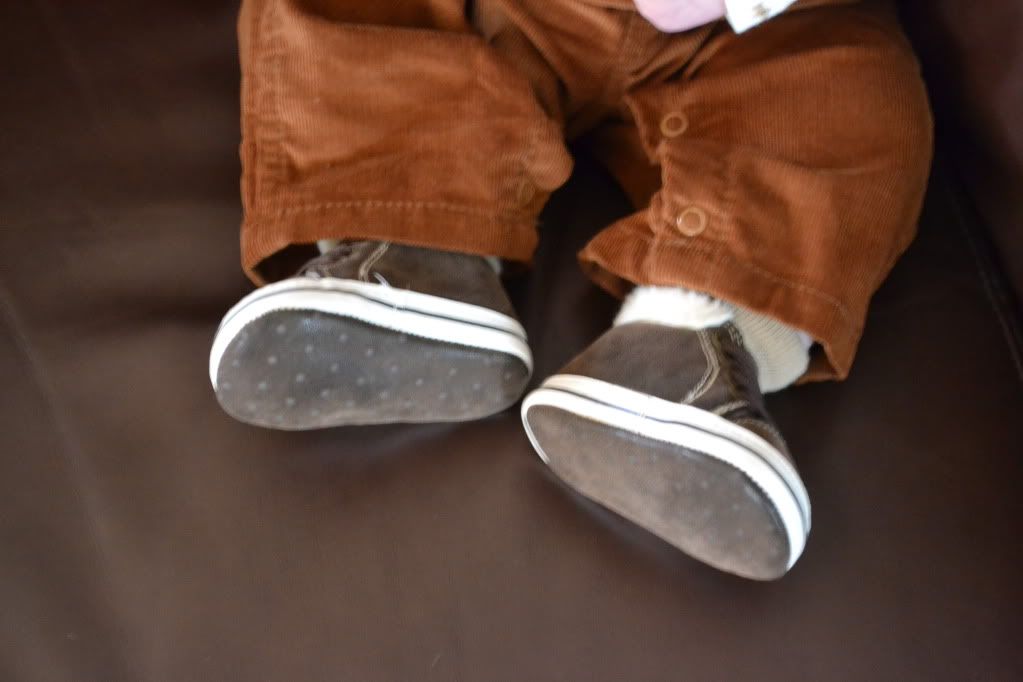 ...and I'm loving
monogramming
pretty much anything that will sit still. Ha!
What are you loving?