It was so cold here yesterday, so I made a big pot of soup last night for supper.
It was Paula Deen's recipe, but I tweaked it a bit.
Here's the original recipe for Capt. Jack's Corn Chowder.
Ingredients
1 cup (2 sticks) butter
1 small onion, diced
1 small carrot, finely diced
1 small celery stalk, diced
1 clove garlic, minced
1/2 cup all-purpose flour
3 cups white corn kernels, fresh or frozen
3 cups chicken stock
2 cups half-and-half
Pinch freshly grated nutmeg
Kosher salt and freshly ground black pepper
Directions
Melt 1 stick of butter in a large saucepan over medium heat. Add the
onion
, carrot,
celery
, and garlic, and saute for 2 minutes. Add the flour and stir to make a roux. Cook until the roux is lightly browned; set aside to cool to room temperature.
Meanwhile, combine the corn and chicken stock in another
saucepan
, and bring to a boil.
Simmer
for 10 minutes. Pour the boiling stock with the corn (a little at a time) into the saucepan with the roux, whisking briskly so it doesn't lump. Return the skillet to the heat and bring to a boil. The mixture should become very thick.
In a small saucepan, gently heat the half-and-half; stir it into the thick corn mixture. Add the
nutmeg
and salt and pepper, to taste. Just before serving, cut the remaining stick of butter into large chunks. Add it to
enrich
the soup, stirring until the butter melts.
What I added and took away...
I didn't have carrots or celery and didn't want to go to the store, so I left those off. I added 2 cans of diced potatoes that I had on hand and instead of frozen corn I used canned (I drained both the potatoes and corn before adding.). I upped the chicken stock to a whole box because it was SO thick. Instead of half and half I used milk. Again, I didn't want to have to get out in the cold and didn't have half and half. At the end I cut up some conecuh sausage that I had and added to it and let it cook slow in the soup. It added so much flavor and really made it, I thought. I didn't add the butter at the end because it had NO problem being rich just the way it was. Don't tell Paula! ;)
It was SO good and Ben loved it. He said it's a keeper!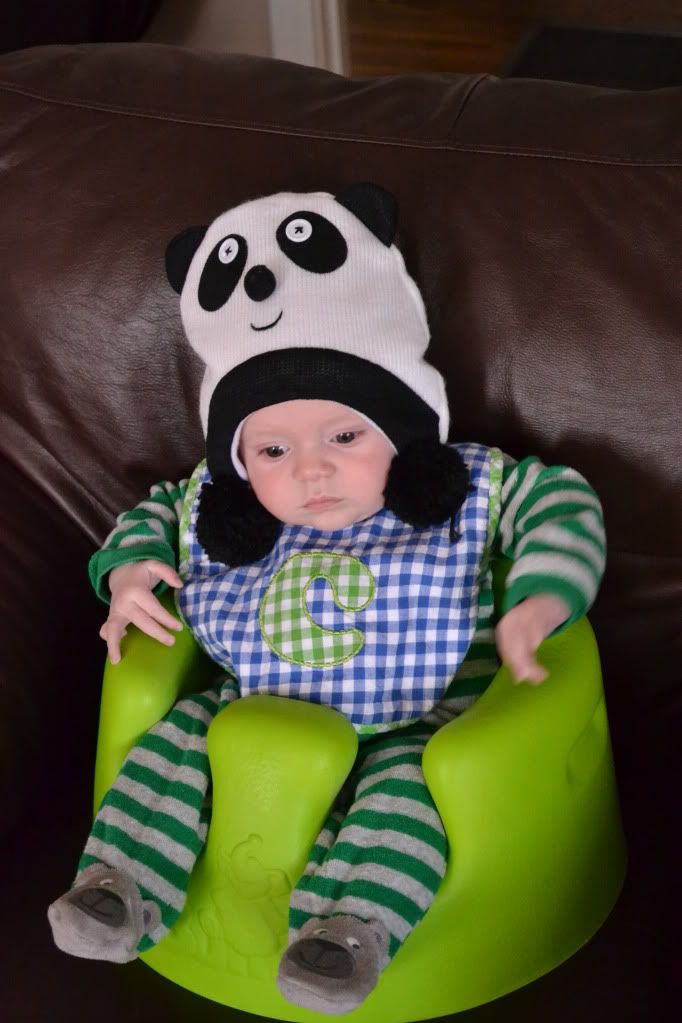 This little guy wanted some soup for dinner, but sadly it was just milk for him. Ha!
Oh and I recommend finishing it off with a long bubble bath afterwards :) I know I did!
Stay warm!