When we found out we were pregnant with Cooper, we knew our 2nd bedroom would become his nursery (duh :). I had all of my office and craft supplies stored in that bedroom and needed a new place to put them. SO, after I saw a few craft closets and "cloffices" around Blogland and on Pinterest, we got to work.
Our living room has a coat closet that we never used because well, we live in Alabama and rarely wear coats and the coats that we do wear we hang in our closet in our bedroom. The coat closet is on the small side and couldn't really store a ton anyway. So...
The cloffice was born!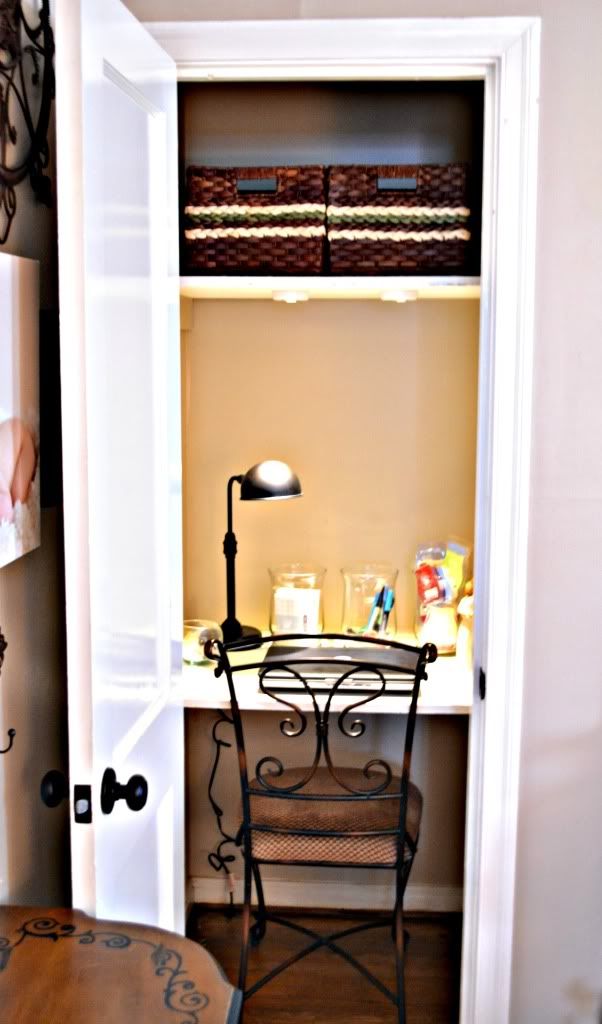 I love it! I store my computer in there as well as our office/craft supplies.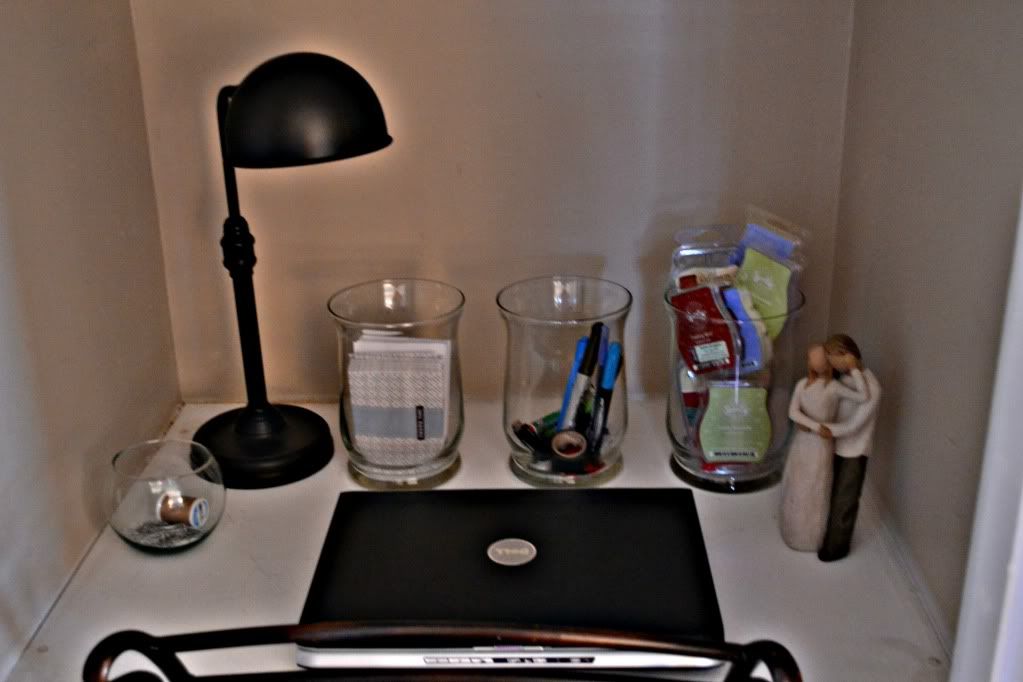 I'll be honest and say that I usually sit on the couch when I'm on my laptop, but it's nice to have a desk space when we need it. I also love having a place for pens, markers and other odds and ends that would normally clutter up a drawer some where.
The baskets up top are from Michael's (FOREVER ago) and hold my scrapbook paper, extra gift bags, tissue paper, ribbon, greeting cards, etc.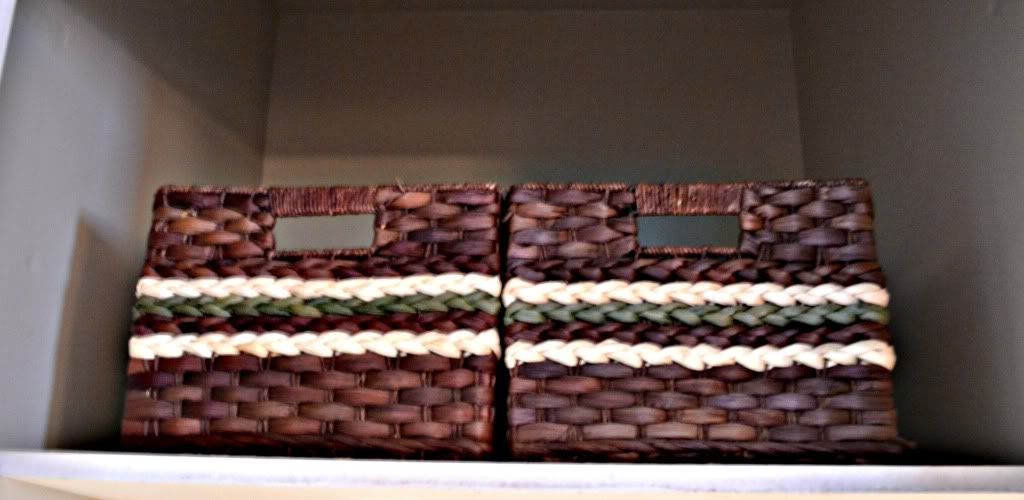 The clear containers I bought for something else and they ended up not working, so I thought they were great for storing supplies since they are clear and you can see what they hold. I finally found a place for all my Scentsy Bars (I'm kind of a Scentsy hoarder). You better believe that closet smells amazing!
The chair I got on clearance from Pier1 for like $20. It's actually pretty comfy.
Ben added a couple of lights, a shelf and a desk top in there for me and I found the desk lamp at Target.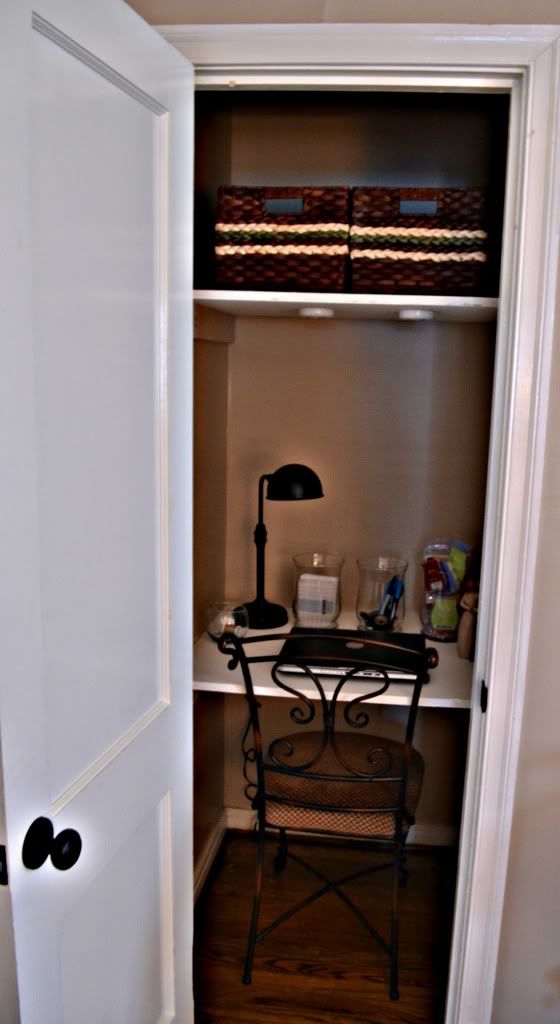 It's a pretty neat and functional little space that you can just close the door to when you are done!
I wonder if when we list our house, we can say it's a 2 bed 1 bath with an office? Nah, probably not. Ha!
I'm linking up with these pretty girls for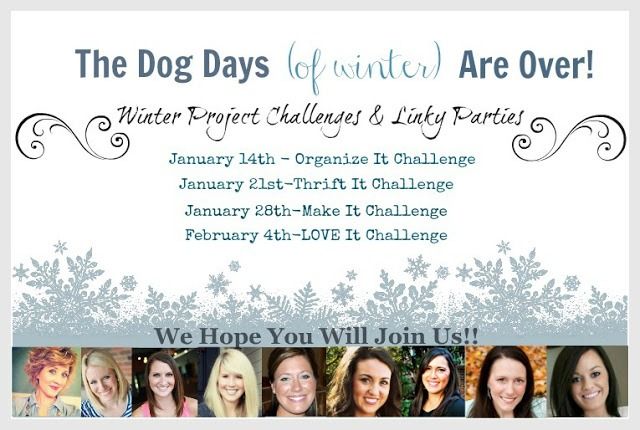 You can show off your organization
HERE
!