Cooper's neck has gotten so strong, and he was holding his head up with barely any bobbing so...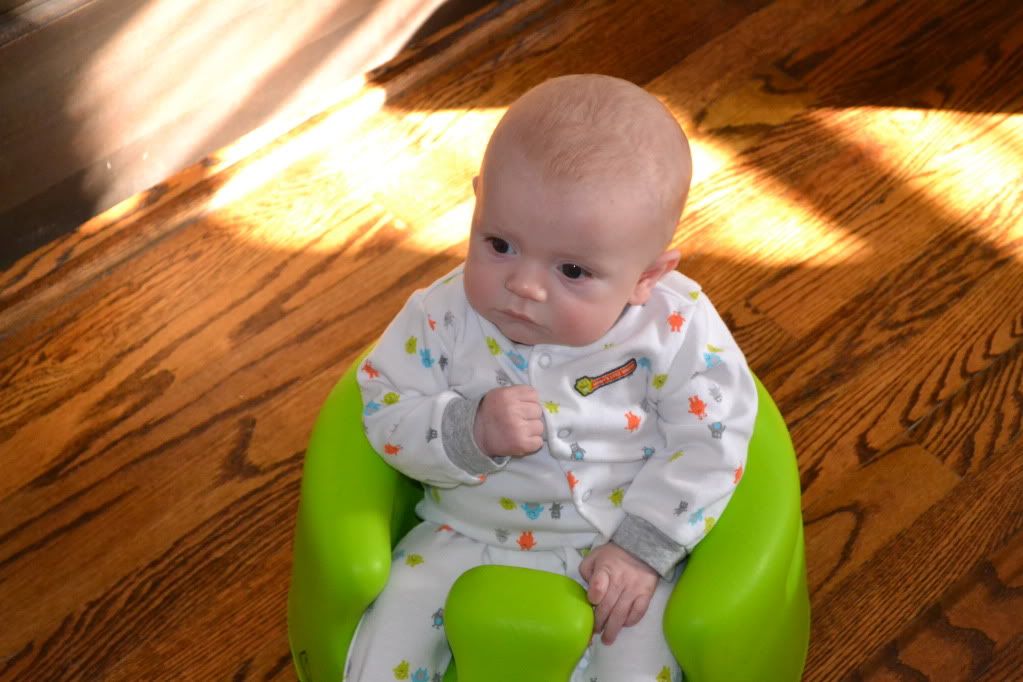 We pulled out the Bumbo!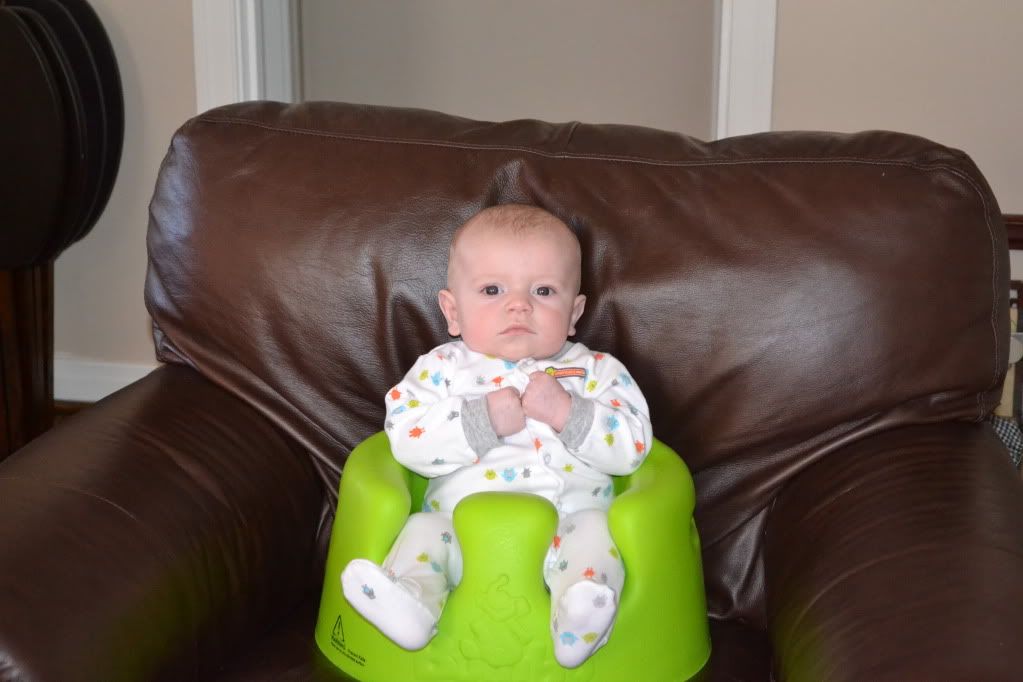 and Mommy fixed it where he could watch his new DVD's while I folded some clothes. He loved it (Can't you tell? Ha!). I told Ben I felt like he looked like a 3 year old sitting there. :(
Yay Cooper Joe!